Patrick Chappatte is an editorial cartoonist for The International New York Times, formerly known as the International Herald Tribune, which has published his work since 2001.
His cartoons have been featured in five books published by the newspaper and this week it announced the discontinuation of sartorial political cartoons that impacted political discourse in America.
His response to the Time's decision can be read here.
The New York Time's decision was made following the uproar surrounding an anti-Semitic depiction of Israeli Prime Minister Benjamin Netanyahu.
In April, The New York Times International published a cartoon featuring Netanyahu as a guide dog and wearing a Star of David around his neck being walked by President Trump was seen wearing a yarmulke.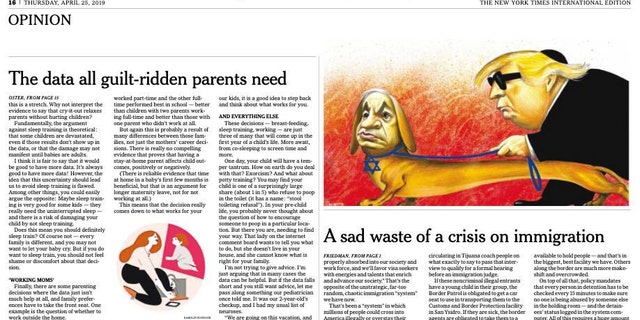 After putting out a statement admitting the cartoon had "anti-Semitic tropes" and was an "error in judgment," the paper issued an apology.
The cartoon received widespread condemnation, including from its own editorial board, which called it "obviously bigoted" as well as a scathing op-ed from NYT columnist Bret Stephens.
Nicer cartoons
By Chappatte, in The New York Times
I cannot control how a cartoon will be interpreted. But, I can control my message. The key is, to be honest, and responsible. A good political cartoon is light in its form and heavy in its message.

Patrick Chappatte in an interview for Mid-Day Online in 2018
Facebook Comments